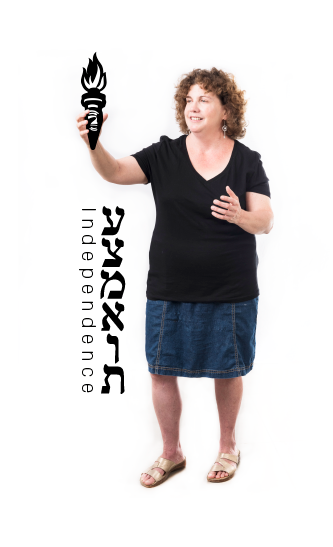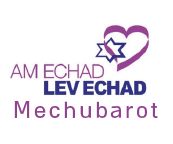 A replicable model program enabling single mothers to move from dysfunctionality and despair to self-empowerment and emotional and financial independence through a continuum of steps: emergency assistance, building community, a healing-rehabilitation center and vocational and business development. Mechubarot, a project of the Am Echad Lev Echad — New Seed non-profit organization, assists 375 women with emergency support yearly and 80 women attend the Healing Center weekly.  Today, many are enjoying more satisfying, fulfilling lives through the innovative programs and are ready to work. Mechubarot is establishing the first vocational school, business incubator in Northern Israel (HUB) giving the women real economic skills for today's world of technology. JobKatif is working with Mechubarot to enrich the employment-based programs.  


US Dollar Donations
By Mail: For U.S. Tax-Deductible Contributions by mail: "The Central Fund of Israel" ( to earmark donation for a specific project write the name of the project in memo line, otherwise write JobKatif) Mail to: Beth White, 65 Argyll Avenue, New Rochelle, NY 10804
Canadian Dollar Donations
Click here to donate  Select JOBKATIF from dropdown menu
By Mail: For Canadian Tax-Deductible Donations-
Write check payable to "Ne'eman Foundation Canada"
( in order to earmark your donation to a specific project write JobKatif or JobKatif-Achotenu or JobKatif-Ta'asuChayil in memo line)
Mail to: Ne'eman Foundation 75 Lisa Crescent Thornhill, ON L4J 2N2
Israeli Shekel Donations
By Mail: For Israeli Tax-Deductible Contributions
-Make checks payable to: JobKatif Mail to: JobKatif POB 214 Alon Shvut 9043300
(JobKatif is recognized for tax purposes in Israel under סעיף 46)
To make a credit card donation in Israel, please contact our office at 02-580-0070 during business hours.
Australian Dollar Donations
For Australian Dollar Tax-Deductible Donations: Funds can be transferred to: The Jewish National Fund (Australia) Pty Ltd., BSB 012013, Account #303638503
South African Rand Donations
By Mail: For South African Tax-Deductible Donations –
Bank Transfers: Account Name: Bnei Akiva Friends of Israel Bank: Nedbank Account Number: 101-365-3777 Branch: Diamond Exchange 193205
UK Pound Donations
By Mail: For UK Tax-Deductible Contributions
Write check payable to "UK GIVES"
(write 580459436  in memo line, in order to earmark your donation to a specific project add  580459436 JobKatif-Achotenu or 580459436 JobKatif-Ta'asuChayil in memo line)
Mail to: 483 Green Lanes London, England N13

POB 214 Alon Shvut 9043300 Israel info@jobkatif.org
02-580-0070
I Would Like to Make a Special Donation

(Honor, memorial, etc.) (please fill in the details and we will get back to you)