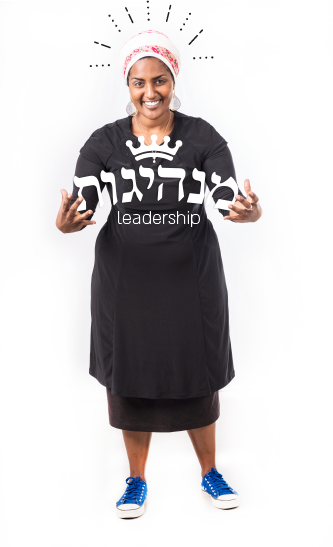 An innovative nurses training program developed in 2013, Achotenu enables young Ethiopian-Israeli adults to realize their life's dreams to become nurses.
Following a successful pilot program, today 43 young Ethiopian-Israelis students are studying in two five-year academic tracks at Hebrew University's Henrietta Szold School of Nursing leading towards a BS in Nursing. This is the first time that the Hebrew University has agreed to forego the psychometric exam for admission and accept other culturally-sensitive assessment tools.
Students receive full scholarships, living stipends, dorms, academic enrichment, mentoring, workshops and individual counseling.
This is a unique collaboration between the university, Hadassah Women's Zionist Organization of America, the Henrietta Szold Nursing School, and JobKatif. Graduates will be able to easily find employment as Israel needs to double its nursing staff over the next few years.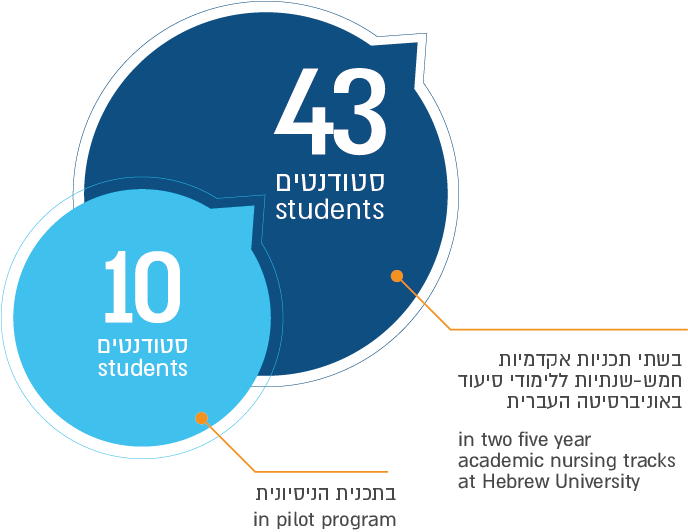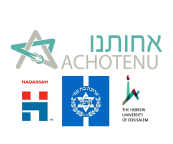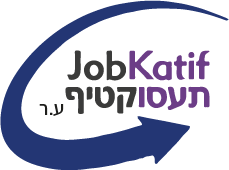 Chana, a single mother of two, is a graduate of Achotenu's pilot program.
She now works as a nurse in Netanya and for the first time, is able to comfortably support her family.
"I have changed my life. Others will follow, of that I'm sure and I hope I can help lead them.״

Dedicating a scholarship through the Achotenu program is a fitting tribute to our daughter Shoshana Yaffa Kirschenbaum (Shani). Israel, art and nursing were her passions. She attended Stern College and Columbia University to obtain her R.N. degree. She worked at St. Francis as a surgical ICU nurse, then continued her studies to become a nurse anesthetist. Shani worked very hard to deeply understand everything she learned. She excelled in her chosen profession, winning a national award. She was an extremely compassionate nurse who touched many people deeply. We hope her dedication and passion will inspire others. She passed away on 24 Nisan 5775 (2015).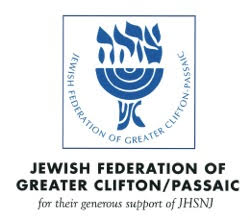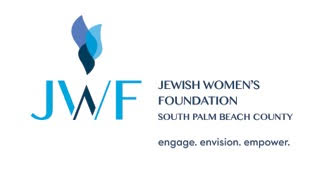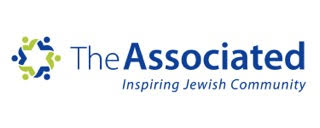 The Kathryn Ames Foundation

US Dollar Donations
By Mail: For U.S. Tax-Deductible Contributions by mail: "The Central Fund of Israel" ( to earmark donation for a specific project write the name of the project in memo line, otherwise write JobKatif) Mail to: Beth White, 65 Argyll Avenue, New Rochelle, NY 10804
Canadian Dollar Donations
Click here to donate  Select JOBKATIF from dropdown menu
By Mail: For Canadian Tax-Deductible Donations-
Write check payable to "Ne'eman Foundation Canada"
( in order to earmark your donation to a specific project write JobKatif or JobKatif-Achotenu or JobKatif-Ta'asuChayil in memo line)
Mail to: Ne'eman Foundation 75 Lisa Crescent Thornhill, ON L4J 2N2
Israeli Shekel Donations
By Mail: For Israeli Tax-Deductible Contributions
-Make checks payable to: JobKatif Mail to: JobKatif POB 214 Alon Shvut 9043300
(JobKatif is recognized for tax purposes in Israel under סעיף 46)
To make a credit card donation in Israel, please contact our office at 02-580-0070 during business hours.
Australian Dollar Donations
For Australian Dollar Tax-Deductible Donations: Funds can be transferred to: The Jewish National Fund (Australia) Pty Ltd., BSB 012013, Account #303638503
South African Rand Donations
By Mail: For South African Tax-Deductible Donations –
Bank Transfers: Account Name: Bnei Akiva Friends of Israel Bank: Nedbank Account Number: 101-365-3777 Branch: Diamond Exchange 193205
UK Pound Donations
By Mail: For UK Tax-Deductible Contributions
Write check payable to "UK GIVES"
(write 580459436  in memo line, in order to earmark your donation to a specific project add  580459436 JobKatif-Achotenu or 580459436 JobKatif-Ta'asuChayil in memo line)
Mail to: 483 Green Lanes London, England N13

POB 214 Alon Shvut 9043300 Israel info@jobkatif.org
02-580-0070
I Would Like to Make a Special Donation

(Honor, memorial, etc.) (please fill in the details and we will get back to you)